Colocation & Cloud.
Competent and efficient solutions
Fotos von Building I
close
Fotos von Free space
close
Fotos von Building K
close
Fotos von Building I
close
Fotos von Building C1
close
Fotos von Building C
close
Fotos von Building A
close
Fotos von 110kV/30kV Sub Station
close
Fotos von 30kV Power Station
close
Fotos von Building D
close
Fotos von Building B
close
Colocation
Safety, availability, know-how: the best decision for your IT
Connectivity
Networked for the future - Connectivity at the highest level
Cloud Services
The "German Cloud" - A new dimension for your IT
General Information
Open Colocation
We supply you with individual racks in a server room under video surveillance.
Dedicated colocation sector
Your exclusive dedicated colocation sector can be up to 400 m² in area. You choose the equipment you need – and we install it to your specifi cations.
We not only provide all the space you need for your IT systems – including cross-location colocation infrastructure in Telehouse's global network of data centres – but also supply a versatile range of top-level maintenance and support services.
Advantages
Our data center in Frankfurt a. M. is directly connected to the main Internet node in Europe, DE-CIX. With approx. 50,000 sqm colocation area, it is one of the largest in Germany.
With our colocation offer we can accurately reflect the growth requirements of our customers. The span ranges from the single rack to the dedicated data center area.
Power supply and air conditioning are redundantly designed several times to ensure the highest possible continuous operational safety. In addition, we use one of the most modern systems for building management.
The data center is 100% owned and operated entirely by us. For all questions you always have a contact person with us.
As a subsidiary of KDDI Corporation (Japan's second-largest telecommunications company), we are part of a globally successful Group, profiting from its financial strength, economic stability and sustainable growth strategy.
In addition to colocation, we offer additional areas of expertise and a broad portfolio of solutions under one roof: Cloud, Connectivity, System Integration. We can therefore support you in all key areas of corporate IT from a single source - something you will not find at any other colocation service provider!
General Information
Interlink
All customers, carriers and our Telehouse Connect platform are pre-cabled in our Meetme Rooms, enabling connections to be set up rapidly.
Internet Access
We supply a Multi Home Platform with highly redundant structure and burstable bandwidth up to port speed (10 Mbps–10 Gbps), plus optional DDoS protection and managed firewall.
DC Connect
We connect you directly to the world's major Internet exchange points and to our over 40 data centres worldwide.
VPN
You use KDDI's global network covering 85 countries. KDDI also operates one of the world's largest content delivery networks for rapid provision of Web content.
Carrier Connect
You receive access to over 400 carriers and Internet service providers plus direct connection to DE-CIX, the world's largest Internet exchange point.
Cloud Connect
Connected to the DE-CIX Direct Cloud Plattform, we provide access to all leading cloud providers (Amazon Web Service, Microsoft Azure, SAP and more
As pioneers in data centre services since 1989, we're well aware that today's technologies, concepts and methods benefi t our customers – so we ensure they are quickly incorporated throughout our services!
Advantages
100 % carrier-neutral
Infrastructure/operation 100 % by/via Telehouse
Experienced on-site network engineers
Own on-site Network Operation Center (24/7)
End-to-end solutions: colocation, managed network, Internet, content delivery services
Direct connection to the world's major Internet exchange points
Optional use of global network of Telehouse Data Centres
Connectivity to several Cloud Exchange Plattforms with direct access to all leading cloud providers (AWS, Azure, SAP and more)
General Information
Public Cloud
We set up your own virtual data centre (VDC) for you to manage your resources. You can adjust your VDC to match your IT requirements at any time.
Private Cloud
We plan, install and operate a dedicated cloud infrastructure for you.
Hybrid Cloud
We operate a combination of Public and Private Cloud for you, or you set up and manage your Private Cloud in our highly secure colocation sector. Whichever alternative you choose, you'll find more flexibility than anywhere else!
All the cloud-based services we provide for you are naturally governed by current German IT and data privacy laws!
Advantages
One of Germany's largest and most modern data centres
100% owned/operated by Telehouse according to German data protection regulations
Established service provider with strong financial background
Fixed-price service packages
Highest security standards (building and IT operation, certified)
Optional use of global network of data centres
Combined solutions
…..to meet all your requirements.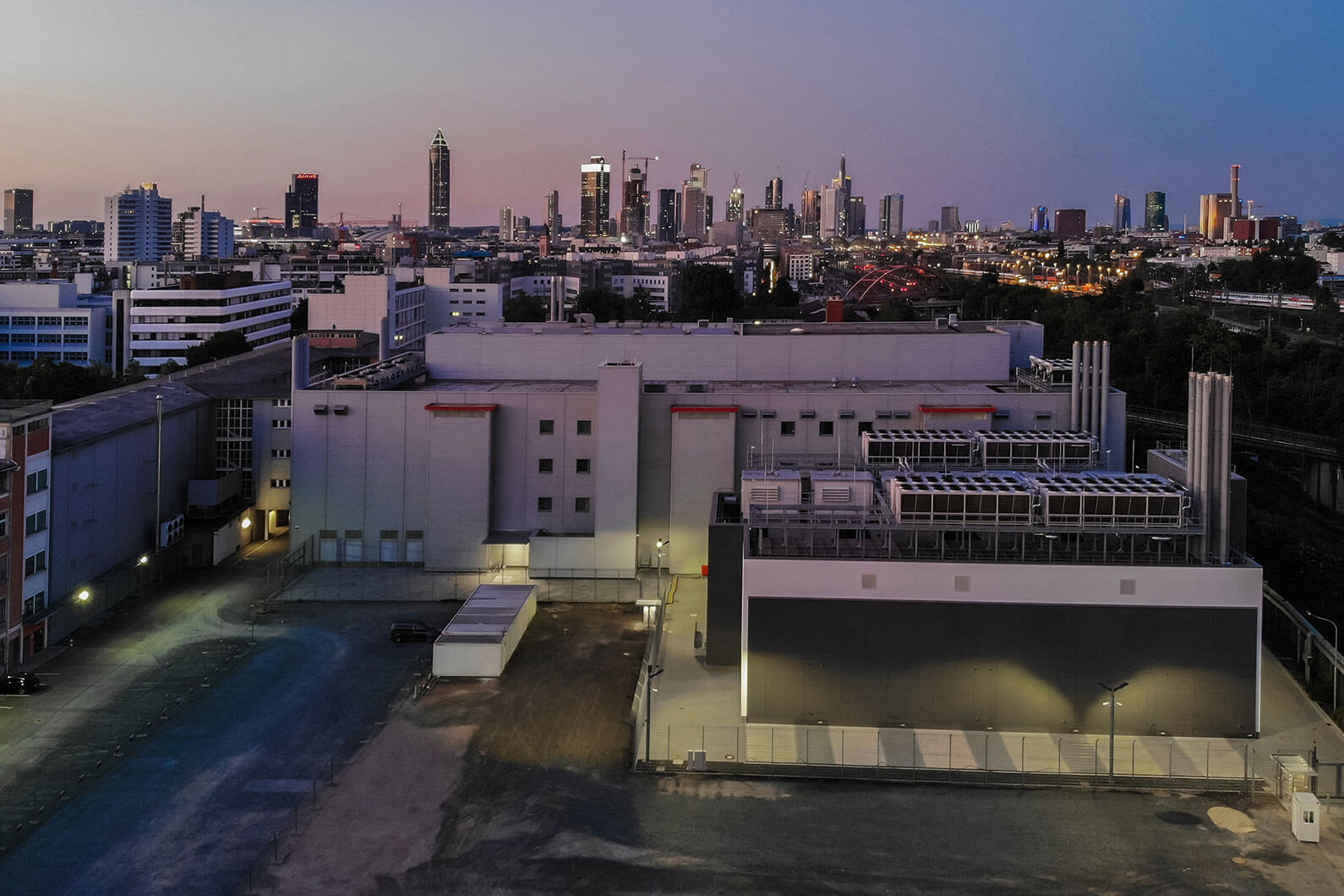 Source: 1
Our Datacenter
…at Frankfurt a. M. is among Germany's largest (more than 50.000m²) and most modern. With us, you're close to the heart of global communications infrastructure.
Infrastructure and service
…in a single data centre – that's Telehouse. We're the experts in colocation and cloud computing. With us, you get exactly the IT infrastructure that matches your requirements.
Local and global
…runs through everything we do. We are a subsidiary of KDDI Corporation, which is operating a network of 48 globally distributed data centres.
Security, growth, partnership and flexibility - the key words that define us and promise you the best solutions. "Click" for more information...
Security
Ist's our core competence
Certifications: ISO 27001, PCI-DSS, ISAE 3402
Data center owned & operated by Telehouse
Cloud made in Germany according 100% to german data protection law
close
Growth
Prepared for the future
Strong financial backround - KDDI Corporation
Long-term expansion plan with steady investments
48 Data Center wordwide for global expansion
close
Partnership
People instead of machines !
Personal contact for consulting
24x7 German speaking support
Contract according to german law
close
Flexibility
It´s your choice
Colocation within own data center
Conncetivity to all leading cloud providers and carriers
Shared, private or hybrid cloud
close
2.000+ customers worldwide
Networking of the world's leading Internet exchange nodes
highest reliability & availability
Global end-to-end ICT solutions
Our parent company KDDI Corporation, headquartered in Tokyo (Japan), was founded on June 1st 1984 and is one of the largest telecommunications companies in the world. Since the early days of today's KDDI Corporation in 1953, the Group has been developing innovative technologies that revolutionized the industry. In 1972 KDDI Europe was founded and in 1992 the local KDDI Germany GmbH.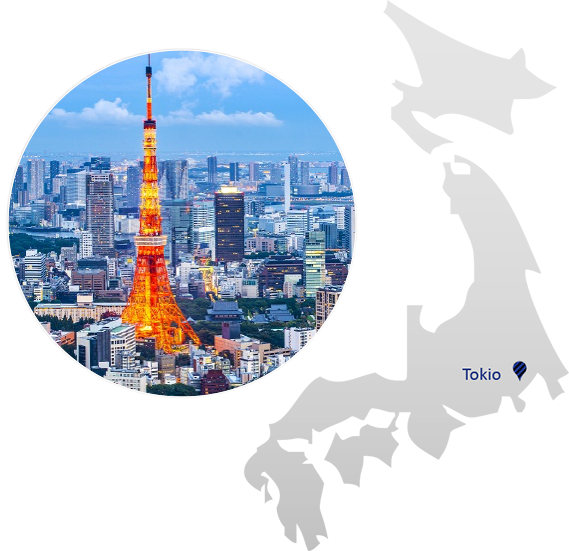 Commitment to Sustainability
KDDI's goal is to create a networked communications infrastructure for the whole of society. Sustainable action and social responsibility are the top priorities for KDDI.